Multi-instrumentalist, composer, arranger and producer, David Aubaile travels beyond borders and draws on cultural cross-breeding to open up life and create a space where music is intrinsically lively and alive. From flutes to keyboards, his knowledge of jazz and classical music, his love of traditional music and his desire to open ears wide, all connect him to widely varied projects with the same energy.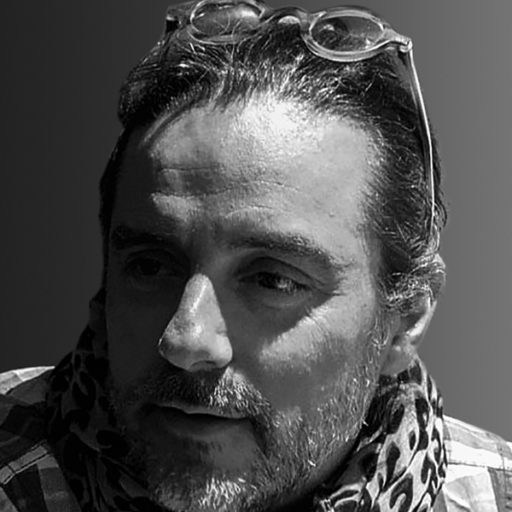 While developing personal propositions such as Thinko trio, Dolce Ostinato or HiMA, he has also accompanied on stage and in studios artists such as Salif Keita, Sergent Garcia, Oxmo Puccino, Brigitte Fontaine, Ziggy Marley or Tété. But also Khaled, Lokua Kanza, Arthur H, Christophe Maé, Calypso Rose or Karim Ziad with whom he works regularly.
David Aubaile also composes for theatre and dance, writes scores for documentary films, and produces albums; he has conducted the orchestra and singers for the French adaptations of musicals such as « Dirty Dancing, The Classic Story On Stage », « Bodyguard, The Musical », and teaches at the Centre d'Informations Musicales, CIM, the first school for jazz and modern music to be created in France.
During all these years, David also collaborated as a musician, arranger, producer or director, with artists such as : Ziggy Marley, Imed Alibi, Guillaume Perret, Bilal, Feist, Liane Foly, Hindi Zahra, Melissa Laveaux, Raul Midon, Micky Green, Benjamin Biolay, Alpha Blondy, Nguyen Lé, Olivier Temime, Jeremy Jouve, Dani, Blick Bassy, Souad Massi, B'net Houariyat, Fred Pallem, Helena Nogueira, Malia, Lâam, Stacey Kent, Keren Ann, Sandrine Kiberlain, Maalems Hamid El Kasri et Abdelkebir Merchane, Alana Filippi, Jamey Haddad, Djely Moussa Kouyate, Princess Erika, Amina, Arto Tuncboyatsian, Julien Lourau, Joe Bowie, Ali Wague, Oumou Sangare…..