The story of the album « Dolce Ostinato »
---
Born the same year and in the same city, David Aubaile and Frédéric Deville have long since been following parallel routes. The former is a self-taught pianist who has been exploring jazz and its derivatives while the latter became a classical cellist invested in creating contemporary pieces. But they share a curiosity and insatiable quest for new experiences which led each of them to perform on some of the biggest stages throughout the world before meeting in Paris when recording for Areski Belkacem and Brigitte Fontaine.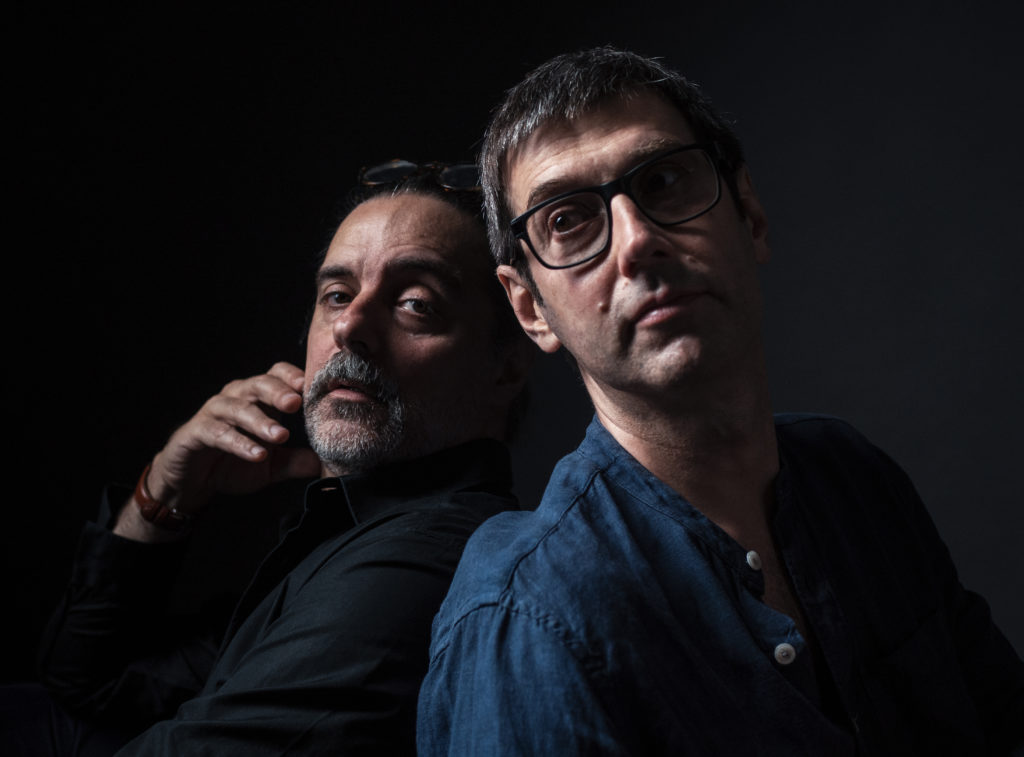 Quickly recognizing in each other an unexpected ltwinship, they become fast friends and suspected a need to meld their respective worlds. The need was followed by joyful aspiration and multiple improvisation sessions in a piano-cello acoustic duet from which were born the original creations for Dolce Ostinato.
Gladly ignoring the contemporary, they developed their music within an impressionistic tradition, far from the formatted productions of the fast paced world. They proudly walk the creative road at their own pace.
David Aubaile and Frédéric Deville write music that is both highly legible and positive, borrowing seamlessly from the classical form, drawing on its enduring ability to broaden emotions. The melody is intimately woven into the solid rhythmic orchestration, anchored at the crossroad of their experiences. Dolce Ostinato boldly stands as jazz, with Mediterranean and odd rhythms, rubatos typical of chamber music, and picturesque melodies becoming audible frescoes. The cover illustrates similar blends, hinting at classicism but replete with colourful and iconoclastic musical elements, some anachronistic, reaped over the years by two roving musicians.
In a troubled and hesitant digitized world woven from isolation and self absorption, they feel compelled to create musical offerings that broaden horizons and assert the right to joy. Building bridges between entities is essential: the wager is won when the music transports unsuspecting listeners to new places, slowly but resolutely.
Dolce Ostinato….